When my husband Alex and I first walked the site of the Liberty Car Wash property at 318 W. Liberty, thinking it would make a great spot for condos, we noticed a few feral cats at the back of the property.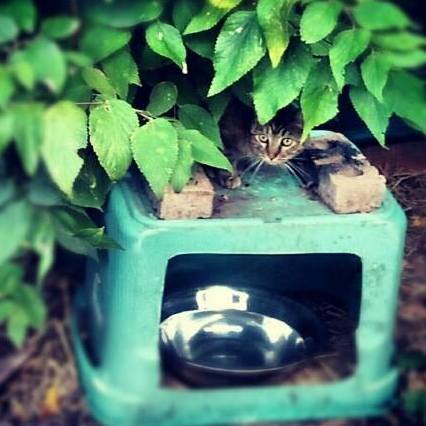 Shelters and bowls indicated that someone was caring for them. 
Construction would have destroyed their habitat. As animal lovers ourselves, with a particular fondness for felines, we knew we would have to do something to save the kitties if we were going to proceed.
But what?
A few months later - long before we had all the approvals we needed to demolish the car wash and build The Mark - I woke up one morning to find an email from Liz Conlin. 
In it, she said,  "I've been taking care of a colony of 10 feral kitties who live just behind the car wash." 
She wanted to know our timeline so that she could move them before construction began. 
What a relief!  But where would she move them?
Liz lived in a condo but was willing to purchase a new home for herself and her own cats if it meant having a place for the feral kitties, too.
So began our communication over the next several months and my education about what Liz was doing. 
As a volunteer with the Huron Valley Humane Society (HVHS) Community Cat program, Liz had been caring for this trap-spay-neuter (TNR) colony for a couple of years. 
Every day - day in and day out - she stopped by to feed them, including every day during the worst two winters on record in 2014 and 2015.  That's commitment!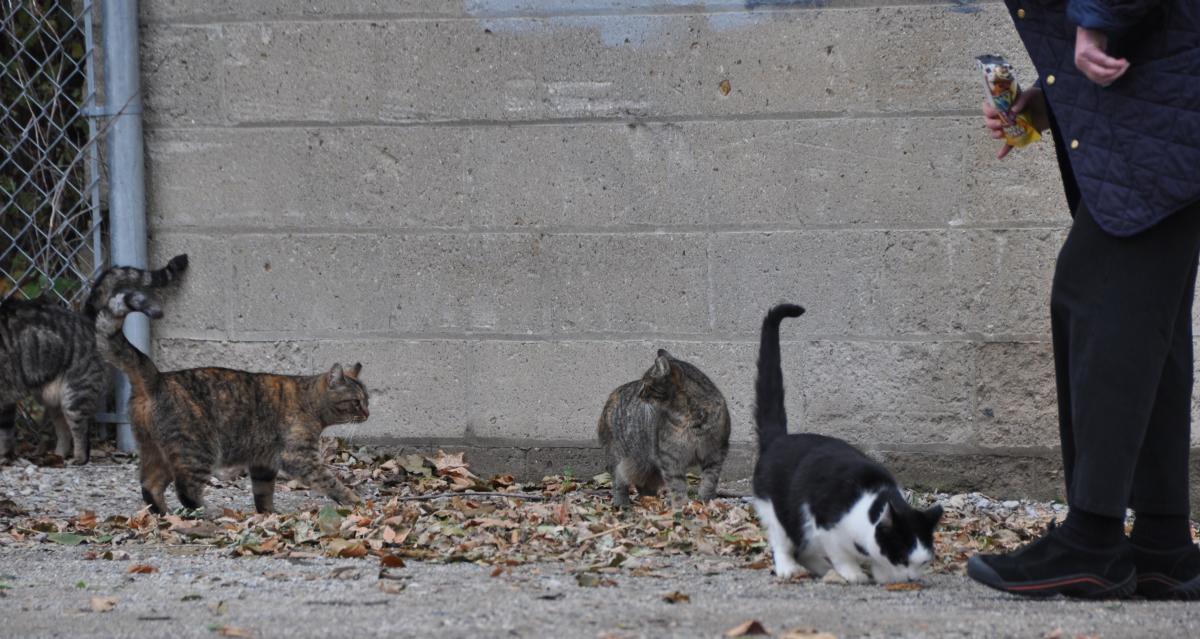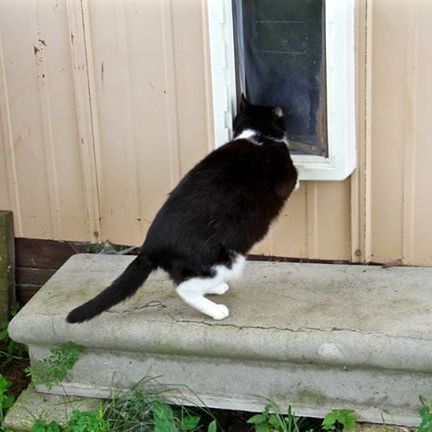 As approvals for The Mark were winding their way through various governmental agencies, Liz bought a home in the country, complete with a barn for the kitties.
And one by one, she moved them.
But make no mistake. It's no ordinary barn. 
Complete with a playground and its own kitty entrance, I'd venture to say that it's almost as upscale for kitties as The Mark is for humans!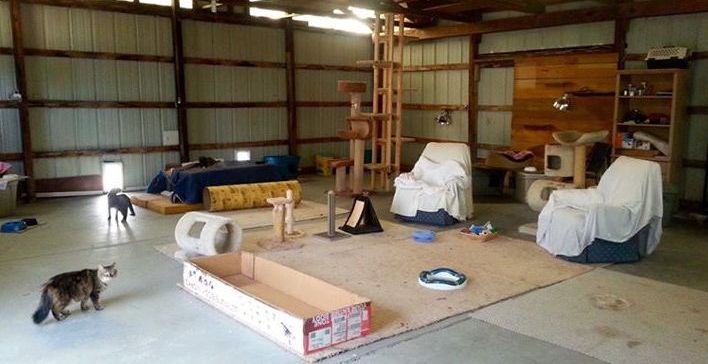 These days, the kitties are thriving in their new home, which Liz fondly calls the "OK Kitty Corral."
She smiles when she says they've become the loves of her life and quickly adds that there's a common misconception that feral cats can survive on mice. 
"That's really not the case," she says.  "They really do need help from people."
And that's where HVHS comes in.  To learn how to donate time or assistance, please visit the website.
All of us at Ann Arbor Builders have known many cat lovers, but Liz Conlin raises "cat lover" to a level few of us other cat lovers will ever achieve!
We admire her dedication and commitment, and we're grateful to her for giving the kitties a new home.  Indeed, they are very lucky!
- Betsy de Parry, VP Sales and Marketing