Hardwood flooring creates timeless pizzazz to any room. And today, there is a dizzying array of choices. 
But what's the difference between solid and engineered flooring?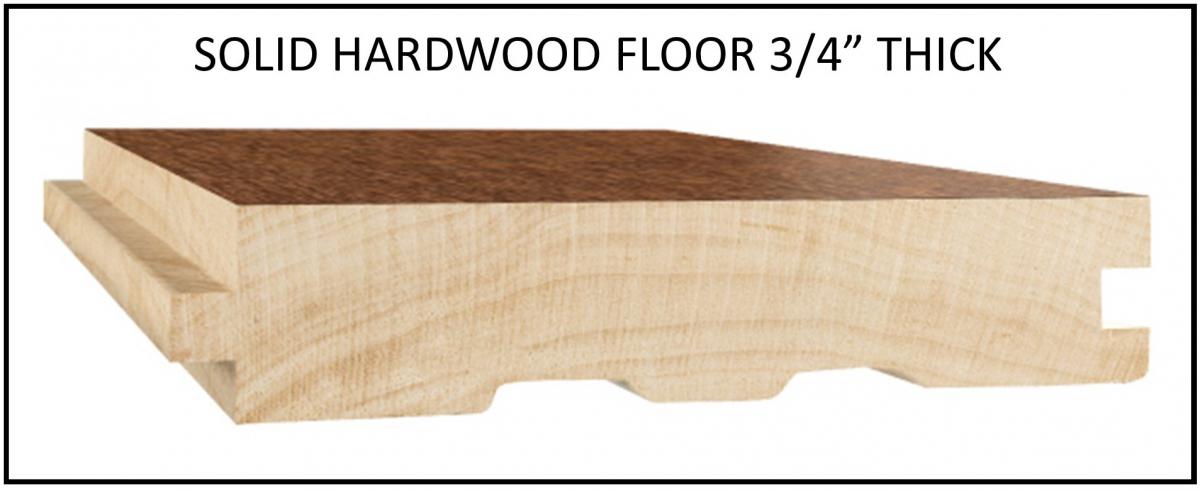 As the name implies, solid flooring is exactly what it says:  a solid product all the way through from top to bottom and side to side.  It is generally 3/4"  thick.
Engineered flooring is a layered product constructed with multiple layers. The top layer – what you see – is called the "wear layer."  It is a veneer that lays on another material which can be plywood or multiple layers of another wood positioned in different directions like layers in plywood.  
The layered construction of engineered wood forms a more rigid and stable structure, making it less apt to warp, bow, gap or flex than solid flooring because it responds less to changes in temperature and humidity.
Engineered flooring is generally available from 3/8" to 3/4" thick with 1/2" to 5/8" being the most common thicknesses.  But the thinner the board, the thinner the wear layer.  Though less common and harder to find, we recommend 3/4" thickness.  
The reason?  A very thin wear layer will limit refinishing when necessary and it may be difficult or even impossible to repair should it chip or nick.  
As shown in the photo below, the wear layer on Lauzon engineered flooring extends nearly to the tongue of the board, making it nearly equivalent to solid flooring in terms of refinishing or repairing.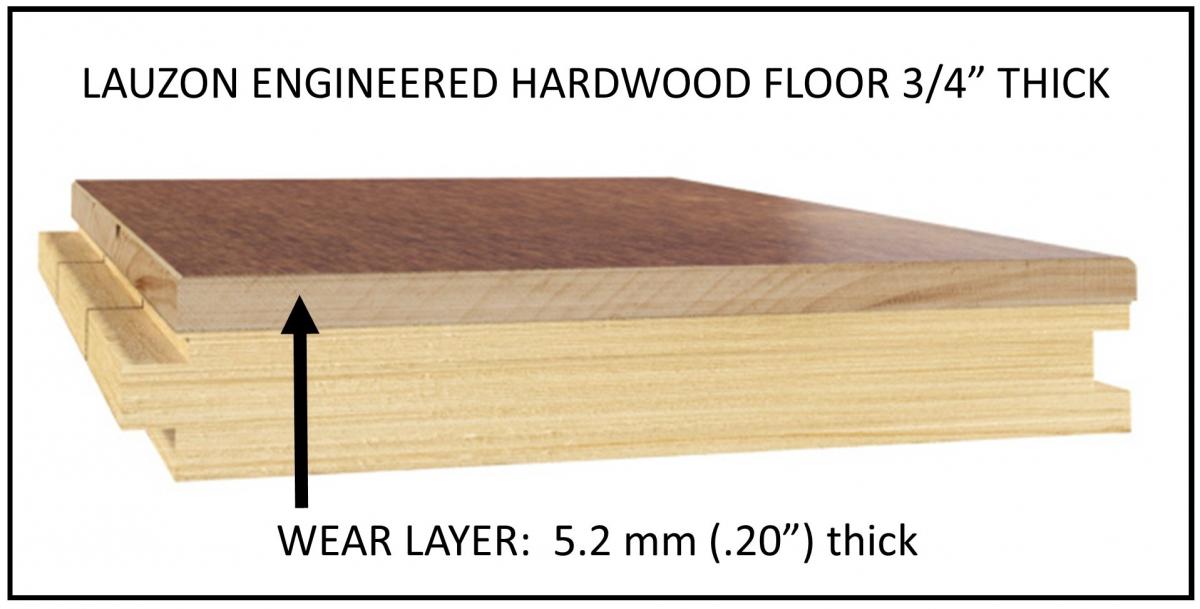 Engineered flooring can last a lifetime depending on the thickness of the wear layer and the quality of the wood.  
And there's another advantage. Four times the amount of engineered flooring can be manufactured for every 1 square foot of 3/4" thick solid wood floor, so engineered flooring helps to preserve timber. 
And we believe that anything that can help to preserve the environment is a good thing!
- Betsy de Parry, VP Sales and Marketing