Custom homes are often thought to be large and elaborate, and while that may be the case, the fact is, they're simply homes that are one-of-a-kind designed for specific clients. And they aren't dependent on square footage, as this cozy Craftsman proves.
Working with an architect, our empty nester clients designed the plan to suit their daily lifestyle and frequent visits by grandchildren.
Just some of the interior finishes included custom kitchen cabinets of quartersawn oak and painted maple that were built by a local cabinet maker, and some of the cabinet hardware was hand forged.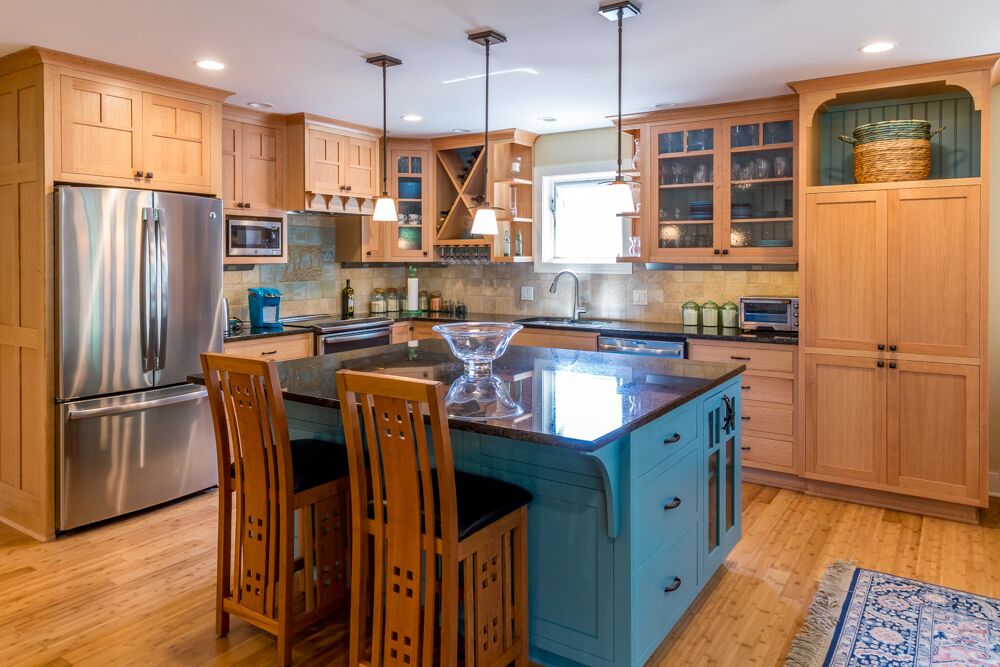 Even the grandkids got in on the interior selections! Each got to choose a favorite animal which was then hand made into a tile and incorporated into the backsplash in their bathroom.
All photos were taken by Anne Savage Photography.
- Betsy de Parry, VP Marketing and Sales